Tile

Vinyl (VCT)

Ceramic

Laminate

Marble

Linoleum

Terrazzo

Rubber

Hardwood

Carpet


& More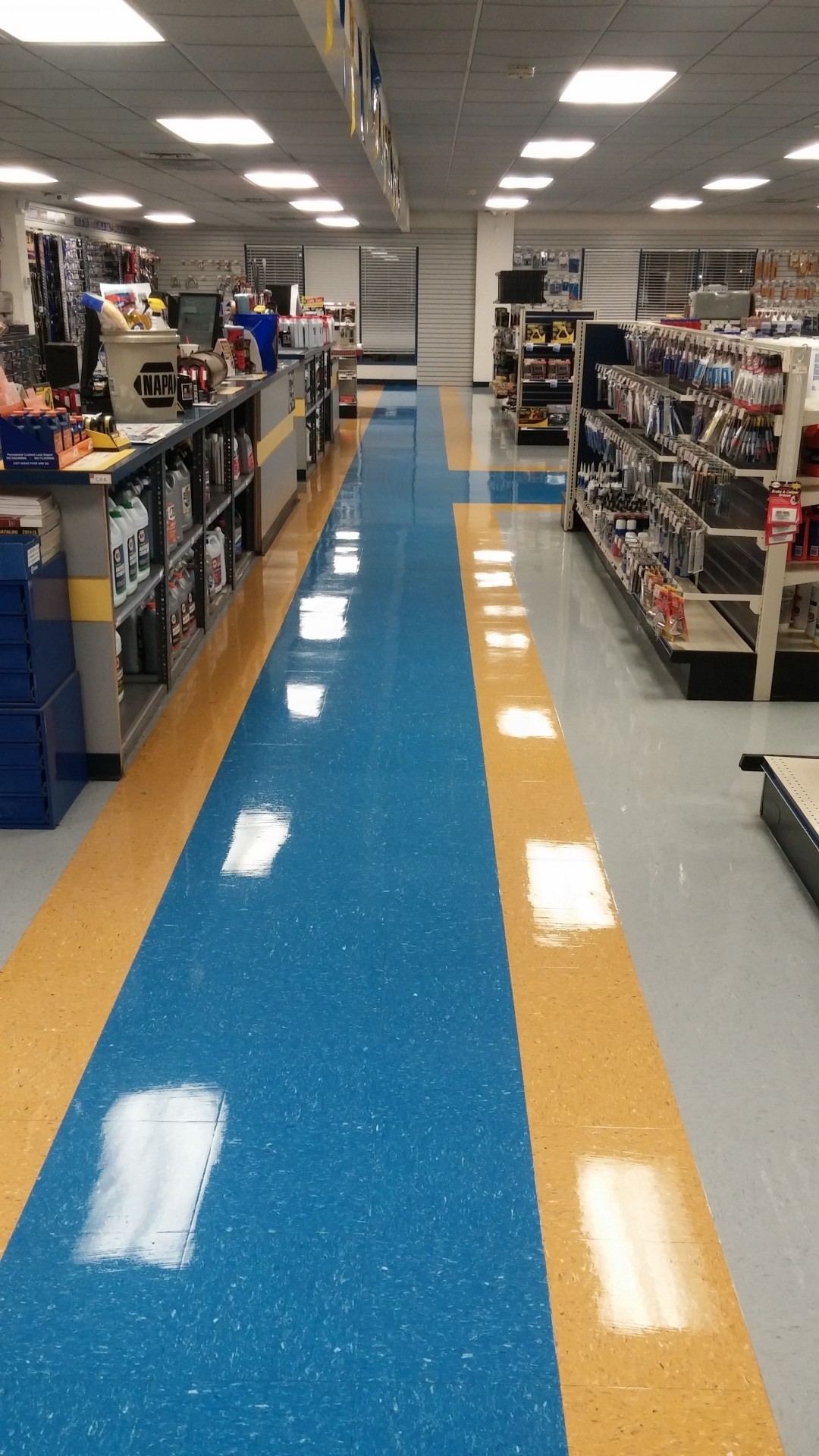 1) Floors are swept and damp mopped to remove all dirt/debris, gum etc. prior to Floor Stripping & Waxing Services.
2) Using an electric floor scrubber, wet-dry vacuum and specialized solution, we thoroughly remove old wax/finish buildup, embedded dirt, soil, grease, scrape marks & scuffs.
3) Once the floor is stripped, a gentle neutralizer solution is then applied so that your new floor finish will adequately adhere to the clean floor. Floors are waxed to provide protection and exceptional shine to floors! (END RESULT OF SHINE WILL DEPEND ON # OF COATS OF FLOOR FINISH)
***Floor waxing provide a look of depth in sheen, and reflections are mirror like. Floors will look cleaner, be safer, enable secure footing, and are more slip resistant, which is always a plus. Floor waxing and floor finish products create a necessary protective final touch, and add to flooring longevity. They are a great investment, saving time and money in the long run.
When should I strip the old polish/finish/wax from my floor? Over time the build up of wax, or other floor finishes, will give your hard floor surfaces a dull, hazy, or yellowed look* No matter how hard you clean and scrub you just can't get this yellowing and haze to go away. The best solution is to strip off the old floor finish and start over. Floor Stripping is also beneficial on new VCT flooring to remove residue, glue & scuff marks prior to sealing and applying additional coats of floor finish.
Video Demonstration of our Floor Stripping and Waxing Services:
Why should you entrust
your floor cleaning services to us?
We use "Quality" Floor Wax

Best prices in Maryland

Quality work

Personalized Floor Cleaning

Great references

Over 15 years of Floor Waxing experience

Bonded & Insured


Floor Maintenance Program to keep your floors looking GREAT!
Visiting customers will immediately notice the mirror like finish and very clean, new look to floors at first glance, it's that obvious! Buffing and/or Burnishing will provide a clean and polished look once floors have been properly stripped and waxed. *Ask about our Floor Maintenance Program*
Professional Floor Stripping & Waxing Services
Please Note: Not all floors will need to be stripped and some floors are not able to be waxed. However, there are specific products designed to be used on certain types of floors that will allow us to rejuvenate your floors again! Please allow our floor consultants help you determine what services are needed as to save you cost and unnecessary floor treatment.
Not Sure What Type of Floor you have or type of floor cleaning services you need???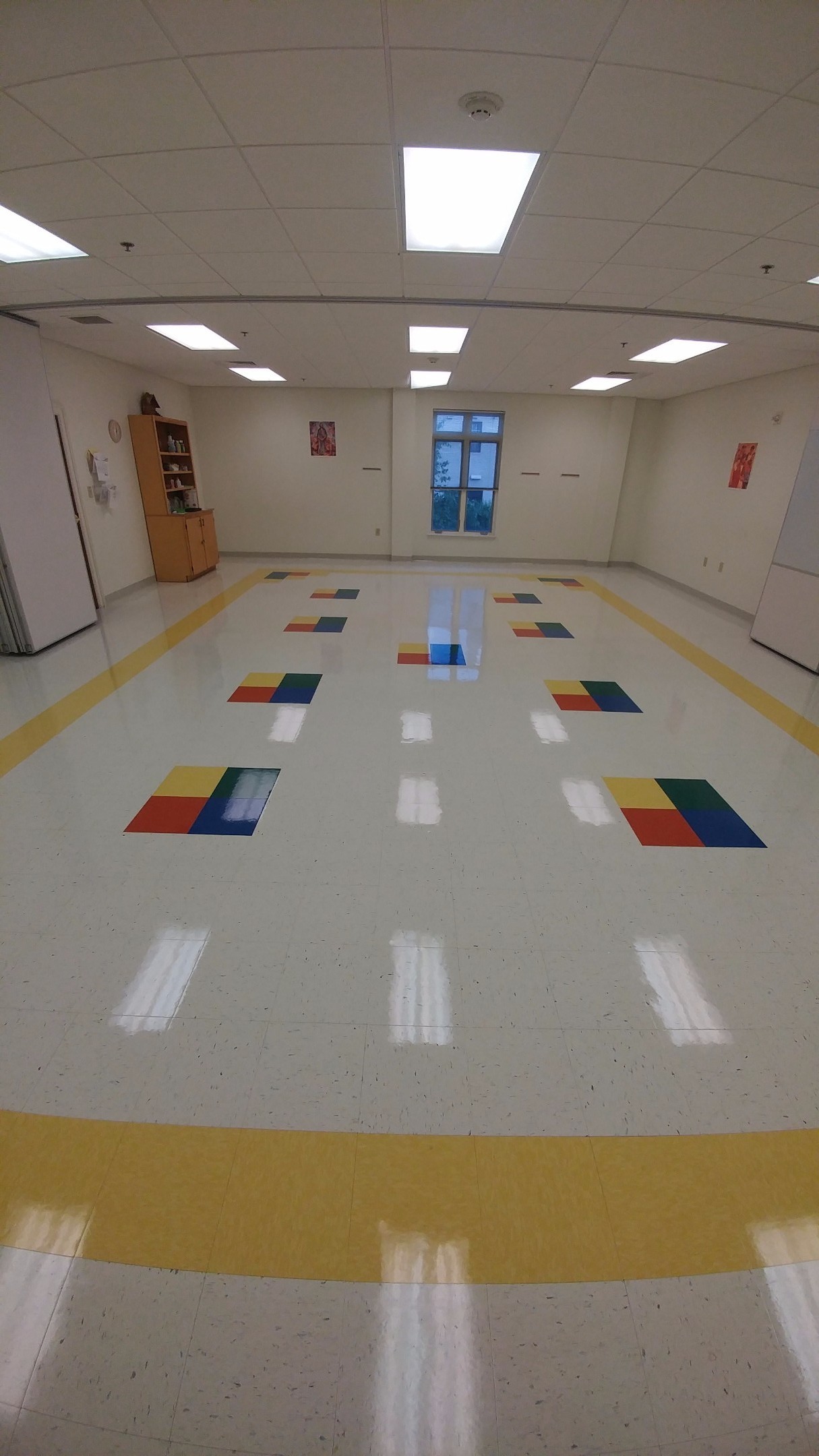 OUR FLOOR STRIPPING & WAXING SERVICE PROCESS IN 3 STEPS:
Stripping & Waxing

Top Scrub & Re-Coat

Re-coat of Finish/Wax

Scrub & Buff

Scrub & Rinse

Tile & Grout Cleaning

Floor Maintenance Services
Professional Floor Services